Baby Shue and 2018 Happenings!
Baby Shue made HIS arrival February 21st! We couldn't be more excited to have him join our family. We're so in love!! 🙂 My apologies for taking so long to tell you, it's been an adjustment.
Ezra Shue
February 21st, 2018 7:09am
6lbs 15oz, 20 1/4in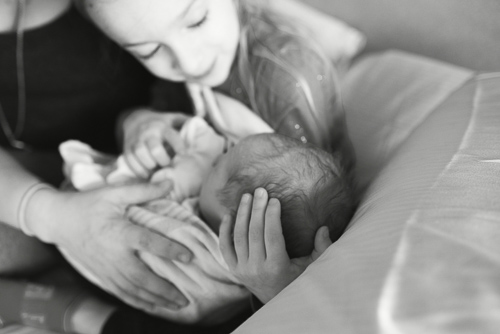 Big Sis Zoey absolutely adores him! She's perfectly happy with not having a sister (thank goodness) but she still thinks she's getting one for Christmas. (Sorry baby girl, not planning on that! lol)
Did I tell you, we got a dog too?! His name is Lincoln Abraham, we call him Link. (Yes, like the video game. My husband is a nerd. lol) He's part Lab and Husky! Link joined our family on New Years Eve.
The last several weeks have been quite the whirlwind if you couldn't tell! I'm just beginning to get my bearings straight. Going from a 3 person family for five plus years to 4 and a dog within two months was a bit crazy! We love them both dearly though, wouldn't change a thing! 🙂
I'm excited to get back into work! Other than a little change in my availability and adding a few things, there won't be much change! My availability will be a bit less considering, but I'm hoping that won't be a problem. For the next few months or until Ezra gets on a nice schedule, my availability will be evenings during the week and Saturday mornings to leave time for family.
New in 2018::
Super excited to introduce a few things! In addition to my normal Motherhood session, I'm adding a Stylized Motherhood Session! You will be able to choose a gown and color scheme for your Motherhood session that will then be added to the studio collection! This session will of course need to be set at least 4-5 weeks in advance to make sure we get the gown and other additions in time. This is a great option for those with certain visions or those that just want something different! Additions include flowers (faux or fresh), flokati rugs, fabrics, vines etc. You know I love my flowers!
Remember, the Motherhood sessions are not limited to Maternity! Feeding, Mom & Me, Babywearing and family are also included!
Lifestyle / Storytelling / Newborn Lifestyle sessions will also be added to the ranks! SO excited for these!! I absolutely love capturing families doing what they love to do. Baking cookies, reading books, taking a walk.. or just hanging out! My family loves listening to music on Saturday mornings, my husband and I watch our daughter dance as we play songs from when we were growing up!
New 2018 Session Pricing will be posted on my website in the next few weeks. 🙂
Last but certainly not least!! I am also working on new Baby Plan pricing AND Fresh 48 pricing!! Fresh 48 will be something I haven't offered before but I'm excited for it! If you don't know what a Fresh 48 is, I will come to see you in the hospital within 48 hours of baby's birth! Photos of baby alone, with family and siblings will be taken right in the hospital room. Capturing those precious moments of meeting baby for the first time is something you won't want to miss!
I'm excited to see where 2018 takes us! I hope to see you and your family this year for a session! 🙂 If you're interested in setting up a spring session, email me at info@katerishue.com or fill out the contact form www.katerishue.com/contact and we'll get started!
My daughter will be on Spring break next week, so with all that crazy.. I will return from maternity leave the week of April 9th! Feel free to email me ahead of time and I'll try to respond quickly!
Here's a couple more photos of our little guy:
<3 and smiles,
Kateri
KSP